Who I am
I have been based in Phoenix Craft Studios on the Isles of Scilly since 2012. I have great fun producing quality products. At the heart of my business is consideration for my individual customers and delivering results.
I love my silk painting business and the creative variety of my days. I like meeting visitors to the studio, for a chat and a sale. My studio is part of the talented Phoenix group of artists who are fond of a get-together, either for a general catch up or serious work decisions.
I am a member of the Guild of Silk Painters.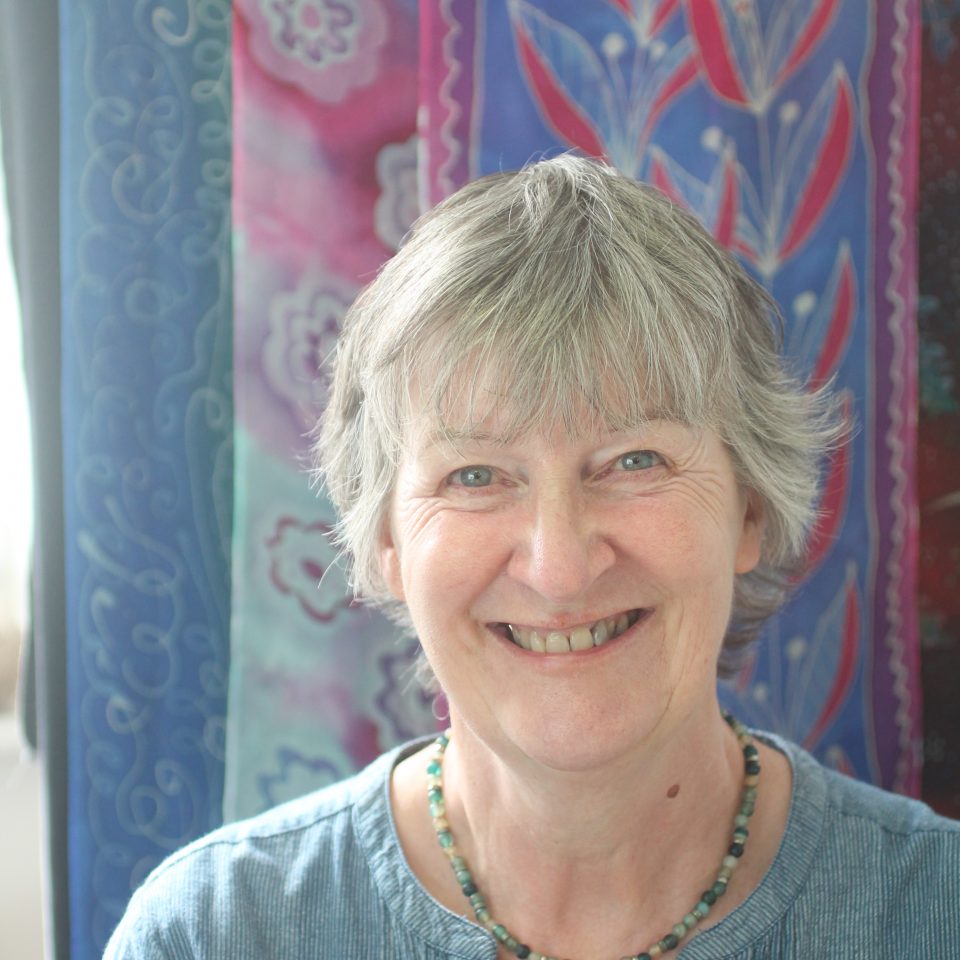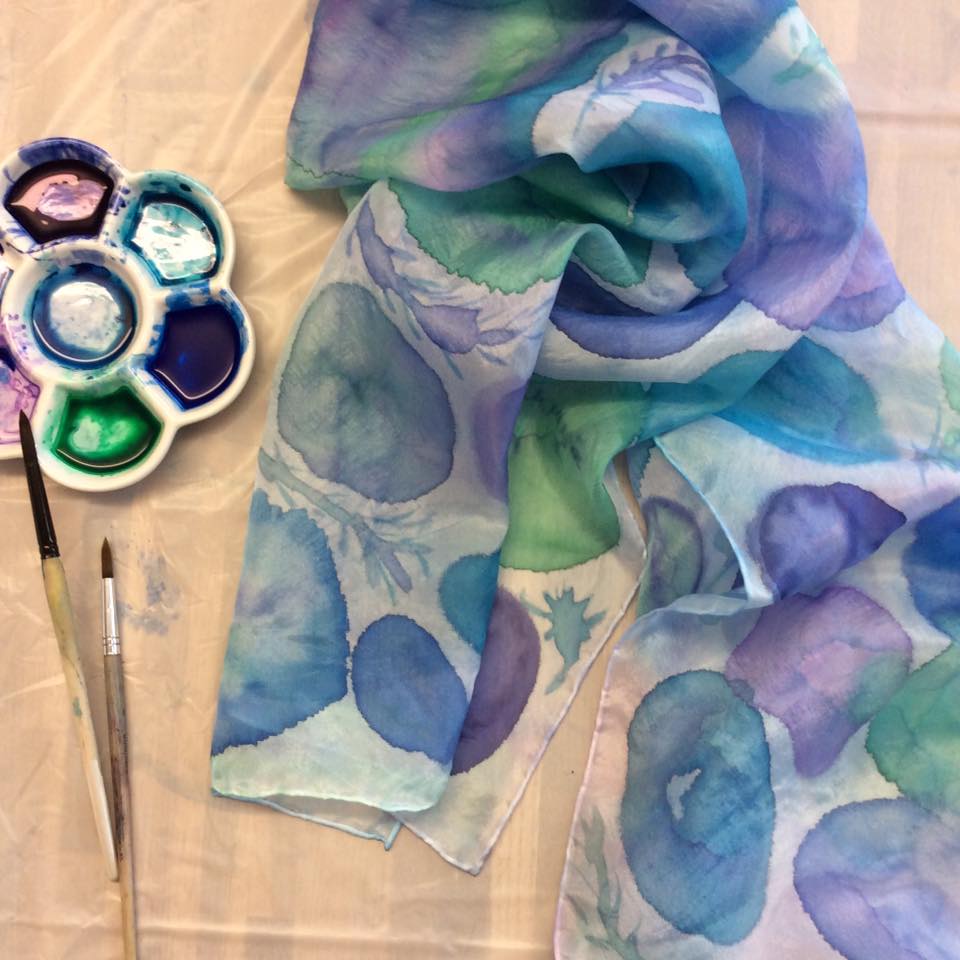 How I started
I thought I would hate silk painting and only attended a workshop because the tutor, a friend of mine, needed another person to make the numbers up. To be fair she was right when she said I would love it. A short time later I was given a gift of £50. Let me say here that I am not a spring chicken, but it's rather nice when an older relative treats you as if you are. I bought some silk paint and some plain white scarves. I painted and played. I wanted to do more and sold some of these early scarves to buy some more silk, and so my business was born.
"I have received my scarf it's lovely the colours are all my favourites, I shall think of the Scillies when I wear it. Thank you."

G. mainland customer, Autumn 2018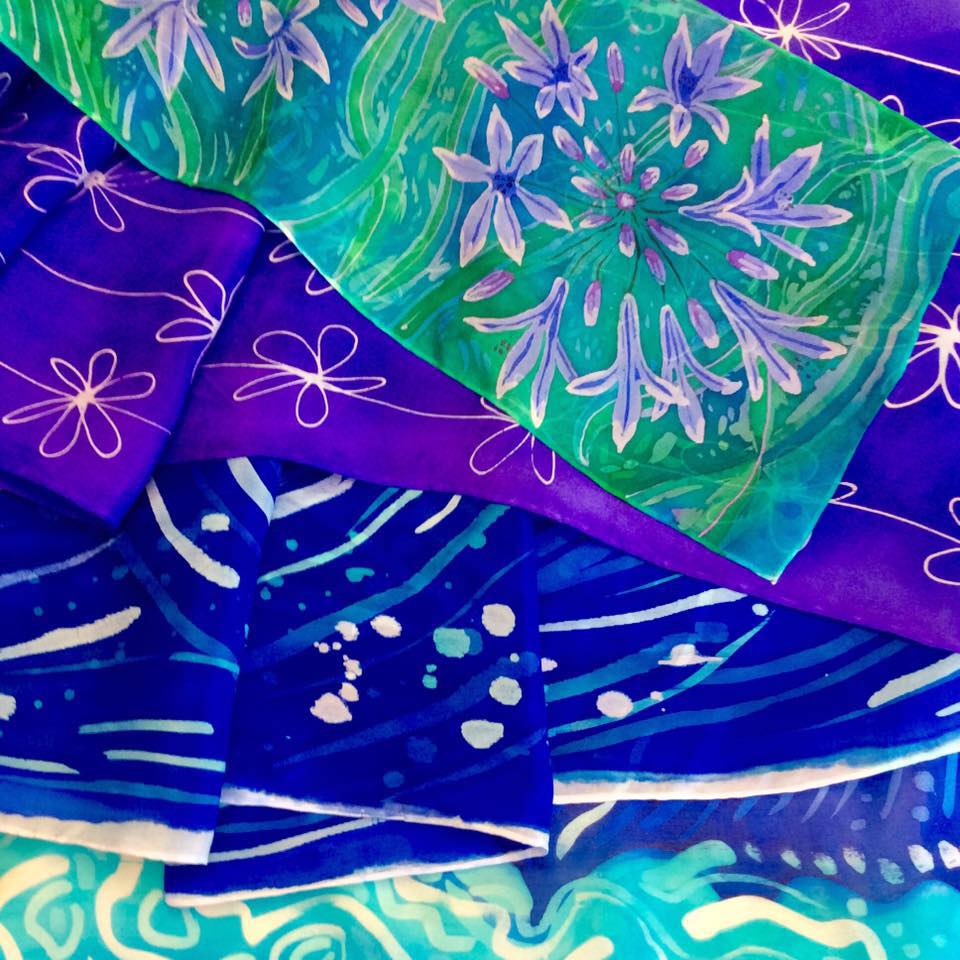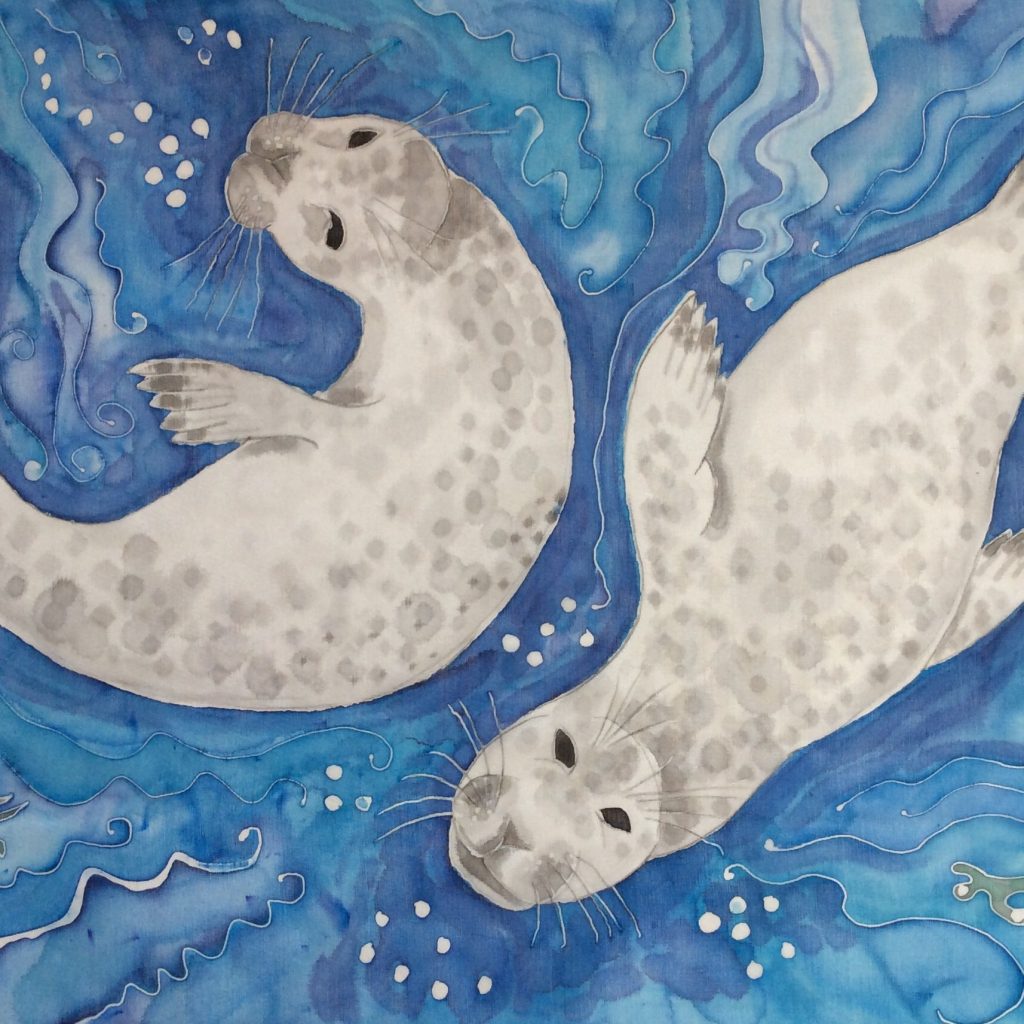 What I do
Over the years I have slowly added different techniques to my portfolio.
I started with free painting, where the iron fix silk dyes are allowed to flow across the silk. Think wet on wet watercolour painting. Designs have to be reasonably big although you can get a surprising amount of detail into the finished article.
The classic silk painting technique of gutta outlining is where you draw lines which the silk dye cannot cross. You can do lots of funky things in between the lines, but the crisp edge hopefully stays. Getting a perfect result take some practice. I use this technique when I'm producing pictures for cards.
Shibori is the posh way of saying tie-dye for silk. The silk is folded or bound in different ways and the resulting bundle painted with dyes. The results are unpredictable and gorgeous.
Wax resist is lovely to do. I love the smell of the melted wax when I paint or trail it across the silk. Pale colours are waxed and then darker colours added to build up the finished image.
And I'm still learning, with techniques to try or to perfect.