Silk scarves by Liz Askins, for you to own or give
Beautiful Silk Scarves
Unique hand-painted and skilfully designed scarves from a tiny island in the Atlantic.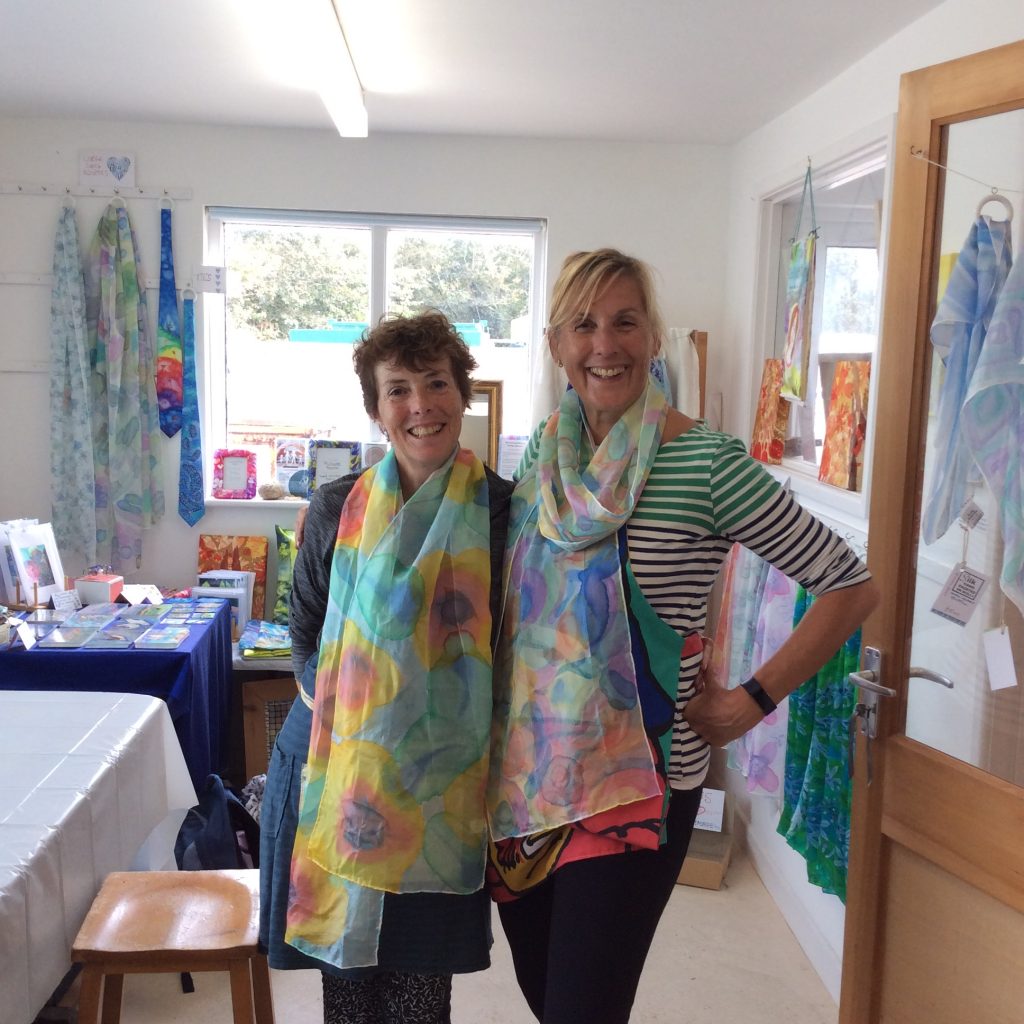 Silk Painting Workshops
An afternoon playing and experimenting with colour to produce a beautiful unique silk scarf to take home.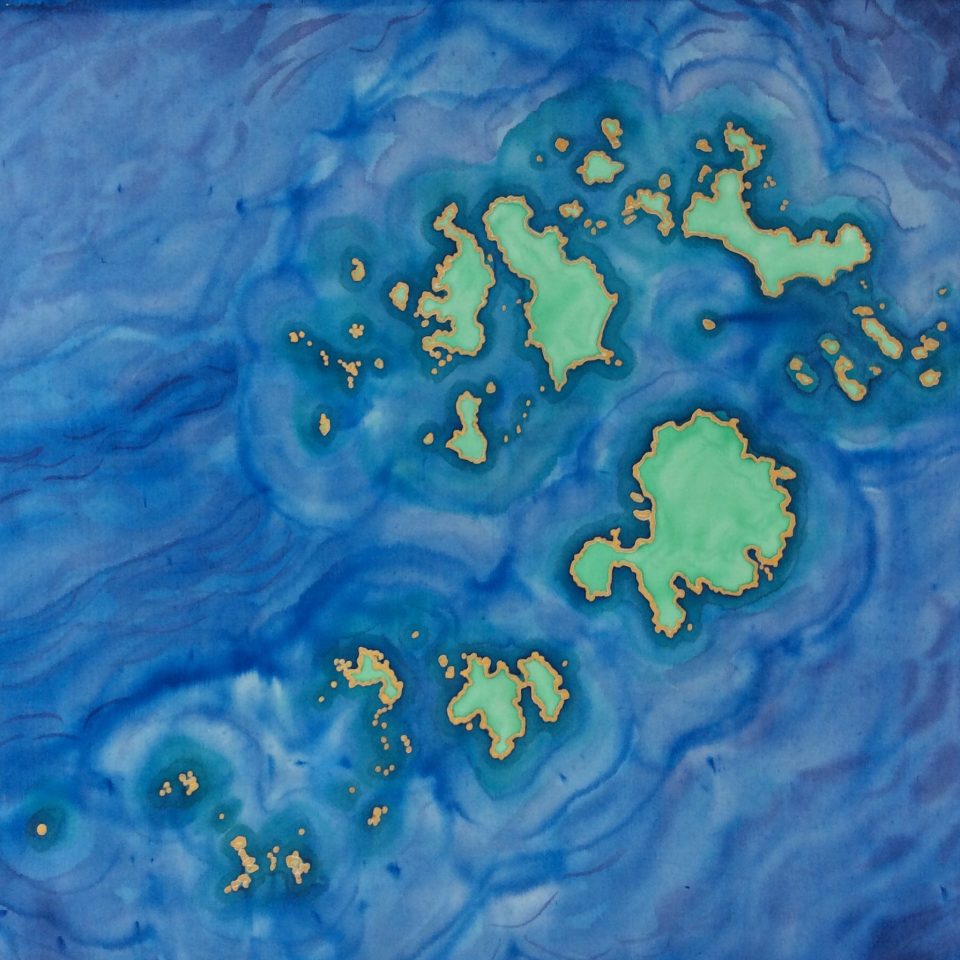 Visit Scilly Scarves
I have a unit in the Phoenix Craft Studio on St Mary's, which is open all year round, 10-5 Monday-Friday and 10-12.30 on Saturday.
It was like opening up a bit of Scilly when I opened up my scarf this morning! It is so lovely – the agapanthus always take me back to happy days on IOS. I was supposed to visit again this year, but now it will probably be next year, when I will come to look around the studios. I hope you have the sun today and that the sea is sparkling as blue/green as my scarf!,

Mary, April 2020